HG Series Isolation Bushings
HG Series Isolation Bushings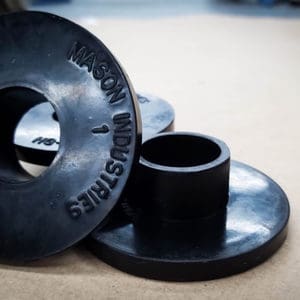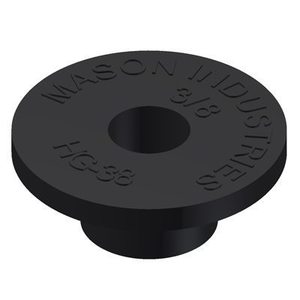 Bridge-Bearing Neoprene Washer Bushings. The ideal product for isolating fixings, mechanical plant and structural steel. Purpose made, single piece construction. Don't settle for inferior antiquated alternatives.
Applications – Non-Seismic/Seismic
Pipework Risers
Purlin Isolation
Structural Steel
Plant and Equipment Bases
Used in conjunction with Mason Super/Mini Waffle
Capacity
Shear 2.2kg – 78.6kg
Tension 4.4kg – 157.2kg
Sizing
Options
Mason Super/Mini Waffle Isolation Pads
MAST – Seismic Anchors
Specification
Isolation Bushings to be built to Bridge-Bearing Neoprene Specifications. Bushings to be one piece and shall be type HG, as manufactured by Mason Industries, Inc.